I've recently discovered what I feel is the secret to the softest feet ever.  It's not really a secret, its common sense, but sometimes we don't see the things that are staring us in the face.  In this case, the feet.
I have suffered with un-soft feet ever since I can remember.  My old solution was to get a premium pedicure before holidays where they shave off dead skin and wrap your feet in paraffin wax.  Pedicures are lovely, if not a bit demoralising for the person doing them.  I prefer beauty in maintenance to quick fixes, however, I hadn't found a good footcare routine until I discovered two wonder products:
The Scholl Express Pedi, which I saw advertised all the time while I was watching Millionaire Matchmaker when I first went on maternity leave.  The advert hooked me in – the model's feet always looked so soft and smooth, then I read the reviews and had to have it.  Sucker.
After using this, I was supposed to apply a foot cream.  I'm not a lover of foot creams.  I've never really had much success with them and they always smell of mint.  Perhaps I just haven't found my footcream match.  What I did have was hand cream.  Not just any hand cream, my current favourite since having had the baby and washing my hands multiple times a day.
Aveeno Hand Cream – the regular one.  Softness!  I put this on my feet every day now, then my socks.  I just do this in the morning and then go about my day – I can't wear socks in bed.  It is an excellent hand cream too, in fact, one of the best I've ever tried, but I'll do a separate post on hand creams another time.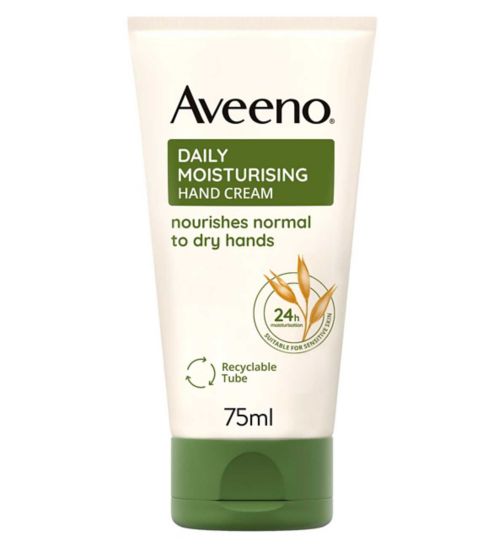 No more hard skin!  I can't believe it took me so long to discover it.  I have only done the Scholl pedi 3 times in 9 months and my feet are still soft.  Lovely.